Window Treatments that Let in Light and Provide Privacy
Window treatments often serve double duty. Not only are they ideal for filtering light, but they provide privacy and can even shield expensive fabrics and rugs from uneven wear and fading caused by sunlight. Depending on your needs, there are a variety of styles to consider when choosing window treatments.
Do Window Sheers Provide Privacy?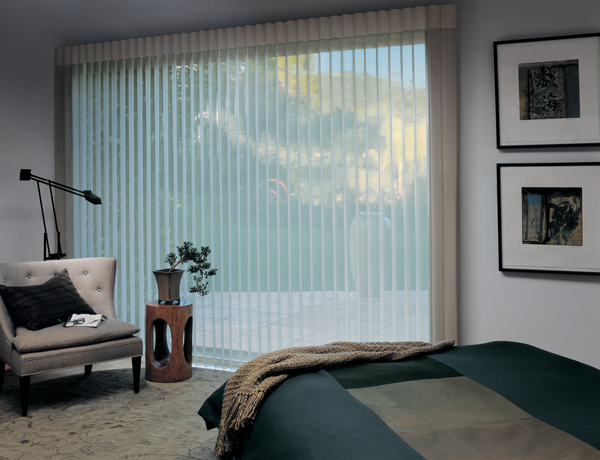 Yes, window sheers can absolutely provide privacy. When considering window sheers, you will need to determine which windows or doors you will be using them on. For instance, sheers are extremely popular on sidelights or patio doors because they let in light while still providing a degree of privacy for the occupants. There are many different fabrics available that allow you to choose from an array of options, from translucent to semi sheer.
Can you see through Light Filtering Cellular Shades at Night?
Light filtering shades are a great way to let in light while still maintaining some privacy. However, if you are thinking about investing in cellular shades for an area of the house where you'd like more complete light control (the bedroom, for example) it might be good to consider looking for shades that are made of an opaque material, to ensure that you have complete room-darkening privacy.
How can I put Privacy on my Windows without Curtains?
The best way to lend some privacy to your home is by selecting window treatments that provide the level of concealment that you are looking for. Light filtering cellular shades are a good choice for homes because they have so many different options. For skylights or sidelights, a semi-opaque fabric allows sunlight to filter into your home while still providing some privacy from prying eyes. For rooms that require more privacy, such as the bedroom windows, there are opaque materials that can keep the light out and shelter the interior of your bedroom from view.
Do Light filtering Shades provide Privacy at Night?
Light filtering shades can provide privacy for your home at night. Cellular shades come in a range of styles and fabrics, which gives you the flexibility to choose the design that works best in your home. Window treatments for rooms such as the bathroom and bedroom can have a denser fabric to provide privacy, and more open spaces can have sheer fabric to let light in.
Which Blinds are best for privacy?
If you have decided on blinds for your window treatment and are wondering which design is best suited for privacy, vertical blinds may be a good option. Vertical blinds are ideal for allowing light to filter into the room during the day. You can control the amount of natural light that you want by easily adjusting the slant of the blinds, and when you want more privacy you are able to close the slats completely to ensure that your home is protected.
How long do Cordless Cellular Shades last?
The advantage of cordless cellular shades is the mechanism preserves the cords that can eventually break. Traditional blinds contain a cord that can become twisted or broken if children or pets become tangled or play with it too roughly. Cellular shades can be adjusted with the touch of a hand, so they can last longer and have fewer moving parts that will eventually need maintenance.
Interested in window treatments that protect your privacy and let light in? Innuwindow has what you need! Contact us today and ask about our options for privacy.